More easy and convenient travel "Hands-Free"
Send your baggage after arriving in Japan
Delivery Service for hassle-free travel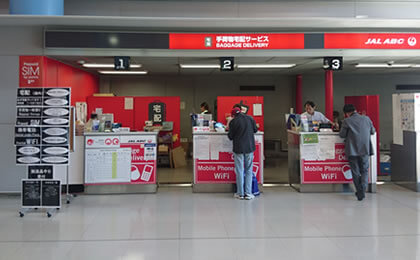 Imagine what it would be like to first send off your baggage and then enjoy sightseeing, restaurants, and shopping directly from the airport. This service allows you to easily go directly to sightseeing destinations since you will not have to stop by your hotel to drop off your baggage.
Send your baggage to the airport
Send unneeded baggage to the airport for hands-free travel to the very end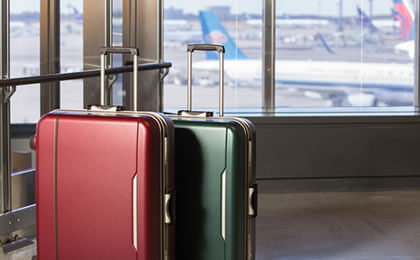 Sending baggage that you will not need during your trip to the airport in advance of your departure date will also allow you to enjoy the final day of your stay as well since you won't have to carry it around. Simply pick up your baggage at the airport which you will be departing from.
Merits of using Delivery Service
POINT. 1
Specify a time
Select delivery and pick up times using two to three hour time frames which makes the service more convenient.
POINT. 2
Delivery to any address in Japan
You can send your baggage to any location in Japan, which makes it more convenient to visit various places during your trip!
POINT. 3
Large and heavy baggage allowed
One piece of baggage may have a maximum total size (the sum of its height, width, and depth) of 240 cm and weight of 50 kg or less. Please note that the size and weight limits for one piece of baggage at Kansai International Airport are 160 cm (the sum of its height, width, and depth) and 30 kg.
Recommended for customers!
travelling with many large and heavy baggages

travelling with small children

get right to sightseeing soon after arriving in Japan

Directly travel to popular areas much more easily.
Delivery times from airports to nearby popular locations
Check baggage delivery methods
Other Japan "Hands-Free Travel" Services