JAL ABC Mobile Phone rental merits
POINT. 1
Simple pricing of a rental fee and the charge for a call
No hidden fees such as operation fees or Airport pick-up fees.
POINT. 2
Device pick-up and return at Japan's three main airports
You can pick up/return the device at major international airports:Narita ,Haneda(international terminal),Kansai.
POINT. 3
Earn United and Delta mileage
Every 100 yen you spend earns you two JAL miles.
How to Use
STEP1

Application / Pick-up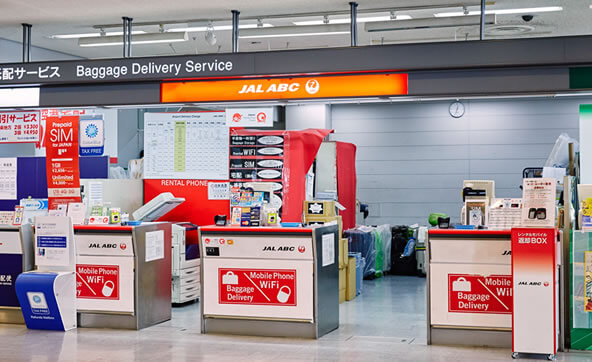 Make your request for a Mobile Phone rental at an ABC counter located in the arrivals lobbies of the following airports:
You can also make Mobile Phone rental reservations in advance.
Make your reservations via the Internet
Apply by Telephone+81-3-3545-1143
Business Hours:
(Weekdays) 9:00am~6:00pm
(Holidays) 9:00am~5:00pm
Please enjoy the convenience of using a rented Mobile phone during your trip.Uniform fee for domestic(within Japan) and international calls, whether you are calling a mobile phone or land-line phone. You can also check how much you have used the phone to place calls.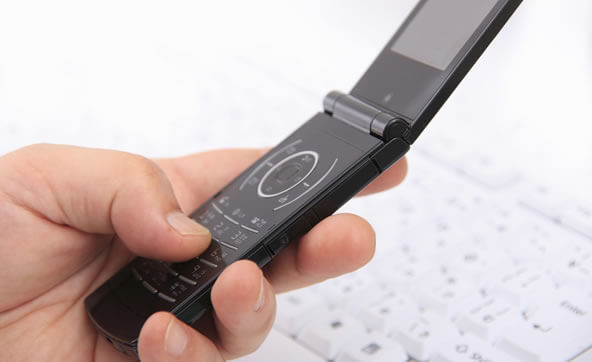 Return the device to the JALABC departure counter at the airport and pay your bill. You can pay by credit card or with cash(JPY).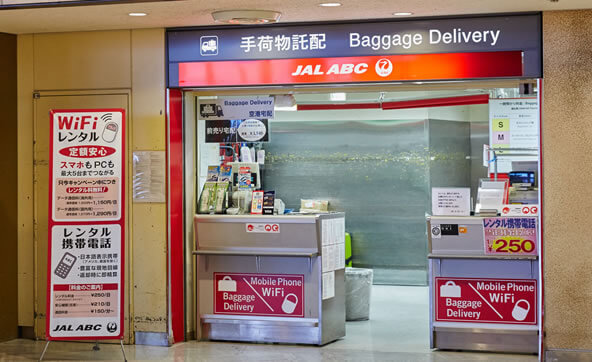 Charges
A simply priced, secure rental service with no extra fees at all

Plans
Select from four plan types which include calls only and plans which include data communication.
※

A 1,000 yen fee will be charged if a reservation for a mobile phone rental is cancelled within three days before the first day of the scheduled rental.

※

Domestic(within Japan) and international calls both free of charge.
Devices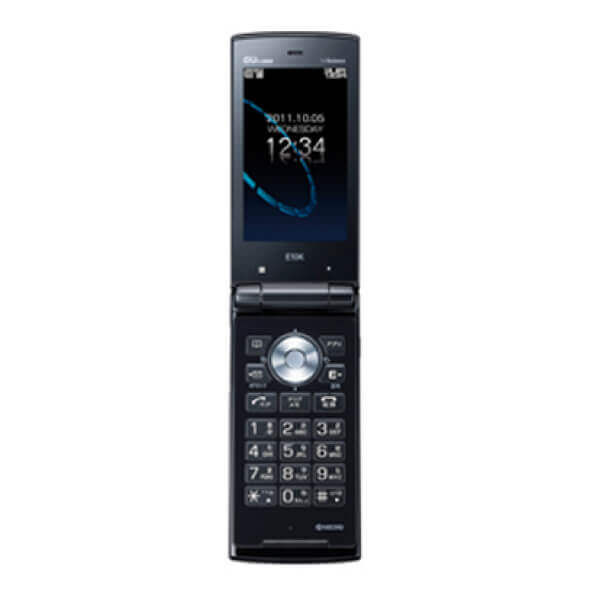 AU E10K
AU E07K
Payment Methods
You can choose one of the following payment methods.
※Please make payment at time of return using either cash (Japanese yen) or credit card.
Cash(JPY)

Credit Card
Credit cards that are accepted
Pick-Up/Return Counters
Caution
About Call Charge
Each call charge is calculated by multiplying the price per minute by the total call time on the timer of the mobile phone you are using (time count calculation). When you return the mobile phone to the JAL ABC counter, payment will be made after checking the talk time and fee.
■

We will round up to the next second of total talk time during fee calculation.

■

As it may take some time to calculate the payment, please come to the counter with time to spare.
Option
Option1
Portable Chargers Rental
Rent a compact portable charger and eliminate worrying about the Pocket WiFi as well as your smartphone running out of charge. In addition to the Pocket WiFi, you can use it to charge your smartphone, tablet, and other devices.
Option2
Loss & Damage Waiver
In the event of partial or complete damage, loss, theft, etc., or technical trouble, 80% of the cost to fix or replace the device will be deducted from the fee you will be required to pay.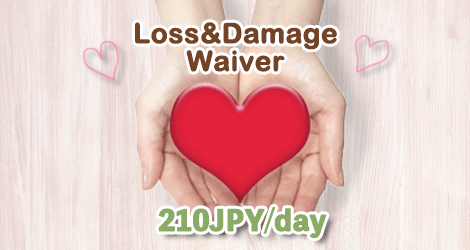 FAQ
Q.
Please tell us what items you will need when renting the Mobile Phone.
A.
When renting out a Mobile Phone, JAL ABC counter staff will check your ID (passport, etc.) and credit card.
Q.
Is the extended warranty required?
A.
It is made available as an option. The fee for the Loss & Damage Waiver is 210 yen per day per device (not subject to tax). We recommend that you purchase the Loss & Damage Waiver since a maximum of 80% of the cost to replace the device due to theft or loss will be deducted from the fee you will be required to pay.
Q.
Is it possible to pay using foreign currency?
A.
No, it is not possible to make a payment using foreign currency. Only cash (Japanese yen) or credit cards are accepted for payment.
Q.
Can I rent a Pocket WiFi even if I don't have a credit card?
A.
You will not be able to rent a Pocket WiFi if you do not have a credit card. Please understand this in advance.
Q.
What should I do if the Mobile Phone device was lost?
A.
Immediately contact our call center by telephone.
【JALABC Call Center】0120-086-072
Business Hours (Weekdays)9:00am~6:00pm  (Holidays) 9:00am~5:00pm
Other Data SIM&Mobile Services