Notice
This service will resume at some hotels on February 1, 2022.
Merits of using Hotel Baggage Delivery Service
POINT. 1
Baggage is sent on the same day that you arrive.
When sending to the hotel, the deadline is 14:00.
POINT. 2
It is possible to send your baggage just the name of your hotel.
Detailed hotel address information is not required.
POINT. 3
You can also pick up your bags at Tokyo Station.
Also makes it convenient to travel by train.
Recommended for customers!
For people visiting Tokyo Disney Resort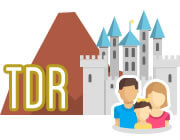 For customers on business

Service Providing Areas
Other Japan "Hands-Free Travel" Services